since you might be digging the internet for a notepad replacement or an explorer extension that makes searching files easier..
i thought to save u some bandwidth .. and tell you about some tools i like
most of these are Free Software. برامج حرة
Exploring, Navigation and GUI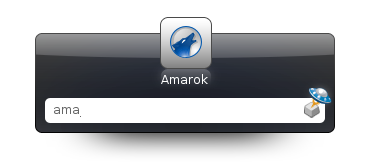 ClipX
use Ctrl+Shift+V .. to paste stuff that you copied and overwritten .. like office Clipboard but cooler
PowerMenu
if you like HackIt .. you will love PM, send any window to System Tray, makes it transparent or On Top
Rocket Dock
Coolest app from the Mac World
TeraCopy
Copy, Pause, Cancel and Resume in Windows Explorer and On Lan, hundreds of files.
StExBar
adds a Toolbar in your Explorer, with some handy stuff (open ComandLine here, copy all pathes, copy names, rename all) .. extremely useful.
GrepWin
if you are a Linux fan .. then u know grep .. and u also know that windows search is useless .. grepWin Lets you search inside files with a RegEx or for normal Text
AntiVirus
No matter what you do .. u can never rely on that.. so i will mention NONE
Network and Chat
FireFox
u can see a cant be bias here
CrossLoop
may be slower than LogMeIn.. lets you share the desktop with your friend.. very helpfull for remote assistance
Pidgin
aside the fact that current GTK+ release on windows is extremely buggy, Pidgin is All In One Chat Client, very light, very cool .. simply you can have 2 Gtalk accounts + 1 yahoo + 3 MSN in one window, one program
Firefox Addons
Firebug
helps you to analyze HTML, find problems with your website, debug javascript
FireFTP .. obvious
FoxyProxy
Proxy management, go TOR or any other Proxy in seconds
QuickDrag
Drag and Drop any link in a new background tab .. instead of Ctrl+Click every time
Shareaholic Found something awesome and cant wait to pass it on ? share over GReader, digg or anyother..

SpeedDial
bookmarks in a smart way
TabMixPlus
want to make your tabs at the bottom of the page , control ordering , force 1 instance of FF ?
General Purpose
Foxit Reader
compared to Adobe reader ? .. this one should be rated (999/5)
WordWeb
aka Churchill, a compact Dictionary, with shourtcut keys , just select, press ALT+T and u see the meaning. the last version is wierd, but its free any way
Notepad++
take alook for yourself, it can replace Notpad interly by the way
Audio Vedio
Winamp ..
Burners, ZipFiles
InfraRecorder
OpenSource Image Burner .. a free/Light Nero alternative and works great!
Daemon Tools
OpenSource, Simulates a CD from an image, much compact than PowerISO and VirtualCD
7-Zip
Tired of the "your evaluation Copy expired" every time you open a zip file in WinRAR ?, 7-zip is the OpenSource alternative
Now to the best part
Development Tools
ProcessExplorer
gives you every detail about any process in your system
DependencyWalker
Know what DLL's your program loads.. know what symbols are exported by your DLL, TakeALook
CMake
convert Makefiles into VS Solutions
i think that's all.. you want to share a tool you like ? .. place it in the comments